Bins & Feed Delivery Systems
Your livestock needs to stay strong and healthy and that means you need efficient feeding systems – especially for larger farm operations. Feed your hogs and chickens with ease with a variety of bins and feed delivery systems to choose from.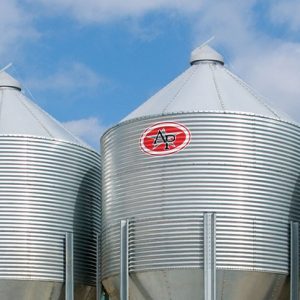 MANUFACTURED WITH QUALITY MATERIALS An inexpensive way to store your bulk feeds.  Every stage of AP's bulk feed tank forming…
More Info
Scroll through our products to see what we offer. Or, if you're unsure what you're looking for, or can't find it on our website, contact us and we'll help you get started.
We also have 2 getting started guides. Learn how to get started with a hog barn or chicken barn.