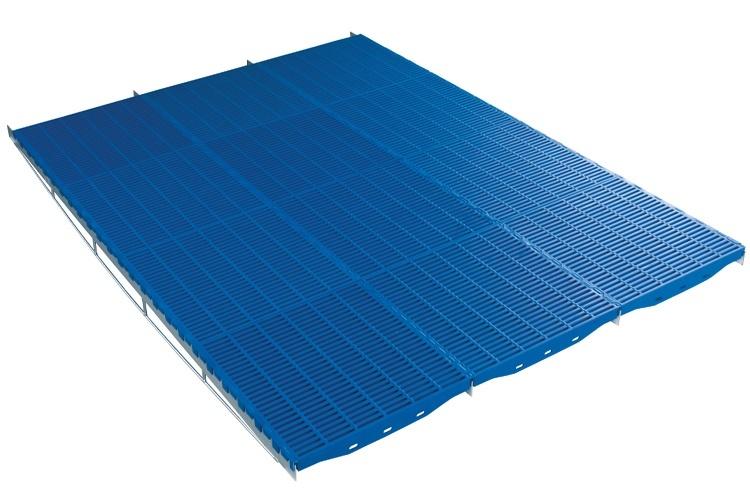 BLUE DECK PIGLET SLAT
The Blue Deck slats are solid plastic slats, developed for piglets of up to 50 kilos. The V-shape and rounded top of the bars ensure a perfect drain of manure and an easy to clean surface. This means optimal hygiene.
The extra elevations on the slatted floor provide comfort and good grip for the piglets. This results in a good development of the piglets' legs. The Blue Deck slats can be combined perfectly with the Tri-Bar slats to control the piglets' dunging behavior even better.
The Blue Deck slats are easy to install. Steel galvanized or glass fiber strips can be used for the support. As the galvanized base strips can be equipped with a bridge construction, large self-supporting spans are possible. Another option is a height-adjustable plastic support leg.
The standard size of the slatted floor is 600 x 600 mm. If necessary, the floors can be customized lengthwise and widthwise.
Additional options:
The Blue Deck slatted floor is also available as a model with a 100 per cent solid area.
The galvanized support strips can be equipped, for instance, with a wall plate, an angle iron or a round pin. This offers additional installation options.