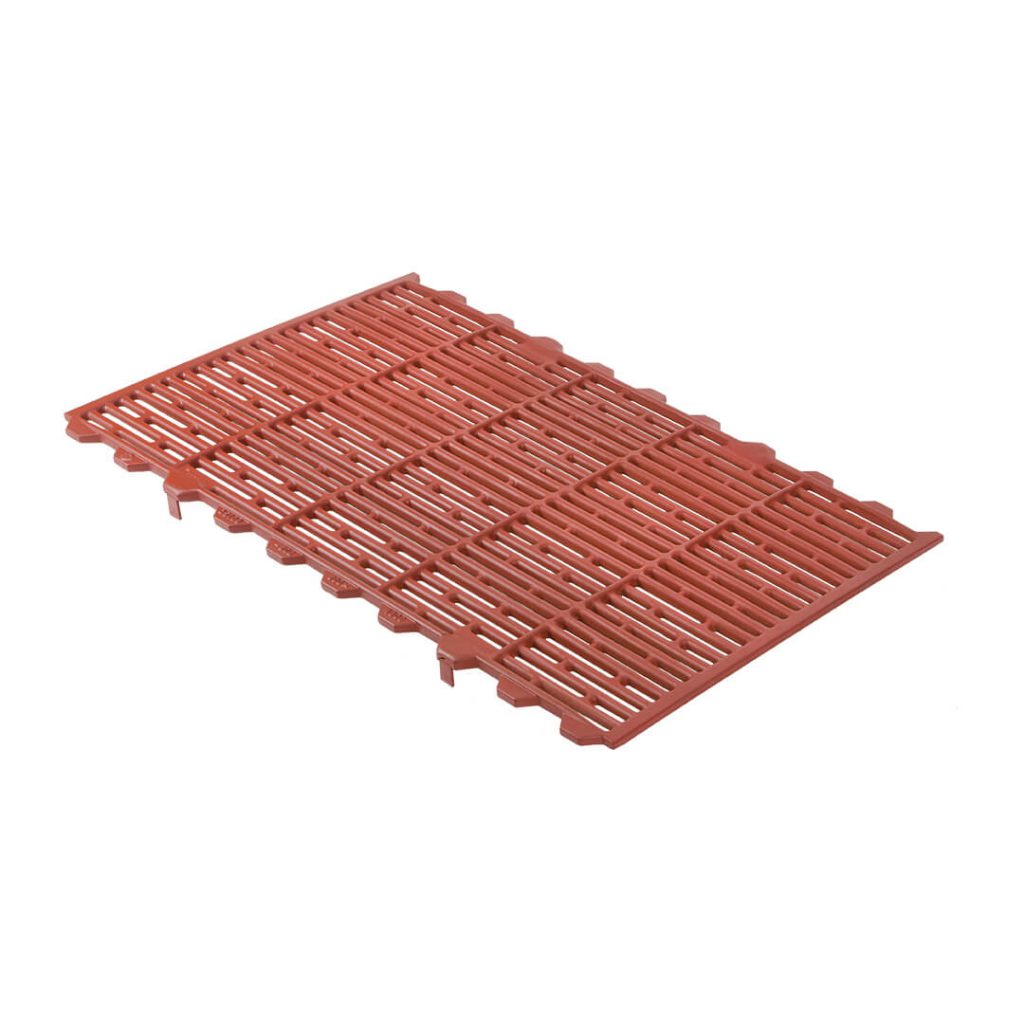 CAST IRON GRILLS FOR FARROWING SOWS
Description
Ferrocast ductile cast iron grills help disperse the farrowing sow's body heat, increasing comfort and feed intake.
On the contrary, in times of cold stress, the animals avoid the cold surface, helping to reduce losses due to crushing in the first days of life.
The moulded production system on one face provides a smooth, corrugated finish, without sharp edges that can damage the trotters of the piglets or the nipples of the sow. Meanwhile, the square design of the convex ribs distributed on different levels provides perfect drainage, a very good rest area and excellent grip.
Models
600×600 mm
1000×600 mm
1200×600 mm
1000×600 mm (raised)
1200×600 mm (raised)
Advantages
Greater feed intake by the sow and less crushing in farrowing phase Resistant and durable, does not become rough with the passage of time
Smooth surface
Excellent drainage
Optimum grip
Features
High resistance and durability ductile casting
Corrugated ribs without side profile distributed on different levels
Good thermal conduction
Width of 60cm
Available flat or raised 15mm