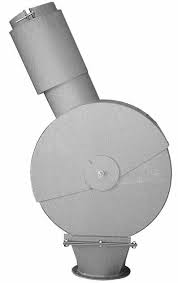 Available in 6", 8", 10" and are made of 10 G. steel
1.Adjustable from 90° straight down to 35°.
2.Flanged round in and round out so with the use of a clamp band, it can pivot on the base to adjust direction.
3.Totally rain shielded.
4.Installs fast. Saves erection and crane time.
5. 10 Ga. have 3/16″ baffles