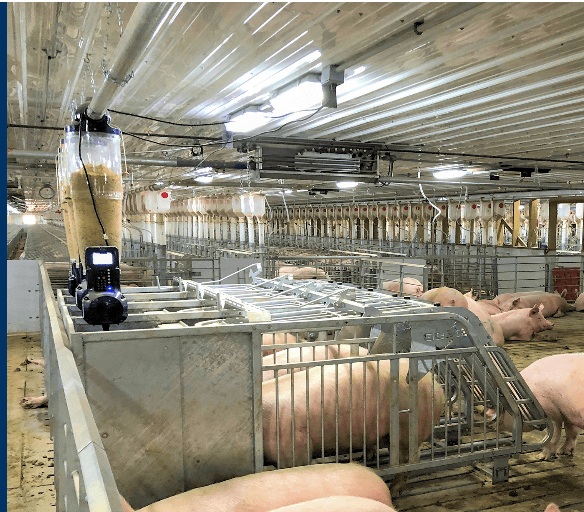 GESTAL 3G: Feeding System for Gestating Sows in Groups, The Original Free Access ESF
GESTAL 3G accommodates easier sow management, improves animal well-being, and decreases cost (up to 10%) compared to other existing systems (ESF, traditional free-access stalls and shoulder stanchions). There is no gilt training required and the system can easily be adapted to your existing facility and flooring.
THE 3G EFFECT
Meets animal welfare requirements
Isolating the sow while feeding, the GESTAL 3G station minimizes the risks of aggressions while allowing each sow to eat at her own rhythm and following her nutritional requirements.
THE GESTAL 3G SYSTEM
Sows' self-train
Imitating an individual gestation crate, the GESTAL 3G feeding stations need only a minimal training time.
Strong and durable product
Engineered for pork producers, by pork producers, our products are strongly built and reliable. The crate is heavy built and so simple that there is not much that can go wrong.
Pressure washable
All of our GESTAL products are certified ip66 and Nema 4x (waterproof and extreme weather resistant).