Konk 418D Flying Insect Killer 212g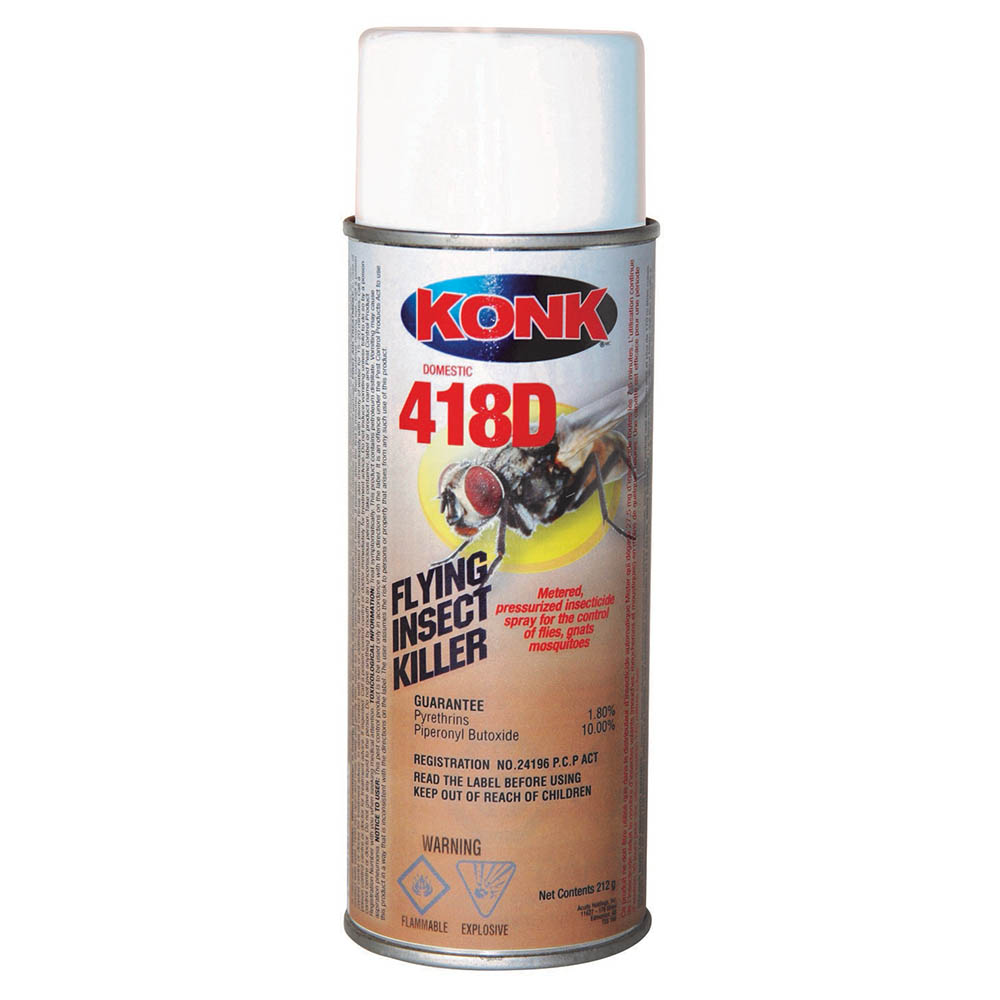 Active Ingredient: Pyr. 1.8%
Product Description
Konk 418D Flying Insect Killer:
– 212g Aerosol Spray Pyr. 1.8%
– This insecticide is for use ONLY in the Automatic Mister Dispenser, which releases 27.5 mg. of insecticide every 7-1/2 minutes.
– The continuous use of the Konk 418 flying insect killer will reduce flying insect populations (flies gnats and mosquitoes) within a few hours.
– One can protects a room up to 170 cu. m. for up to 30 days.
– A domestic formula for use around the home, garages, outdoor storage buildings, basements, and attics
For Commercial purpose: konk 418 commerical flying insect killer
Product is for household use and is available to the public.