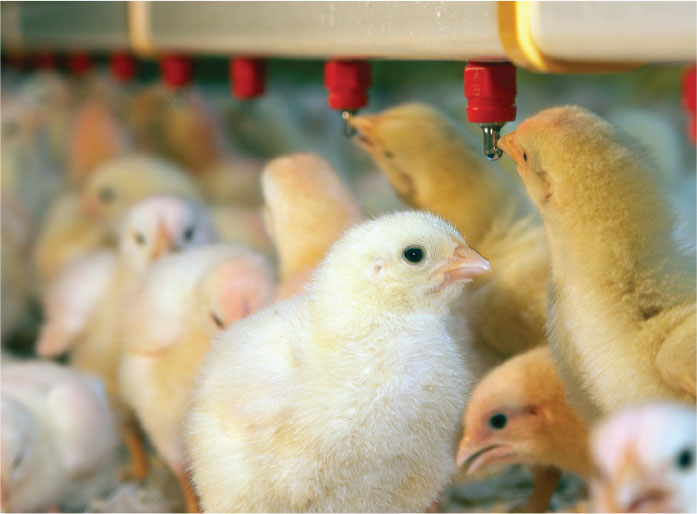 LUBING's OptiGROW Nipple continues to outperform the competition grow-out after grow-out and the results cannot be ignored!
The unique design offers the precise movement of the triggering pin that is critical during the first stages of a chick's life. The soft triggering of young birds allows smaller volumes of water to be delivered while the more aggressive triggering of older birds allows larger volumes of water to be delivered. This precise water delivery feature allows the birds to consume the necessary amount of water that is critical at each stage of their life for peak performance.
The OptiGROW Nipple is manufactured from specifically selected chemical resistant stainless steel and encapsulated in an enlarged engineered thermoplastic body. It was specifically engineered to optimize bird growth in today's challenging broiler environment.