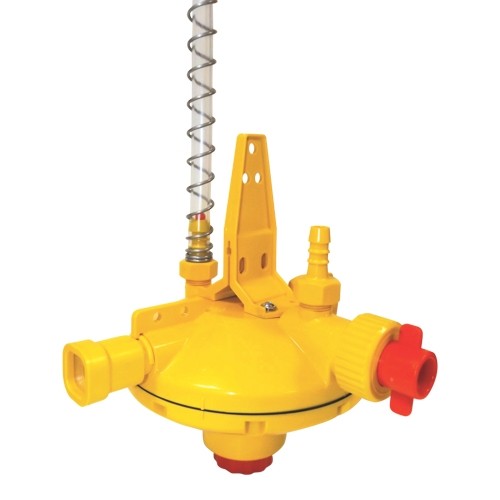 The LUBING pressure regulator is intended for the pressure adjustment in watering systems, in which the drinking water pressure must be varied between 0 and 40 inches water column.
Consider the following points for a troublefree function:
Regular control of the water quality, particularly on iron and lime content. Consider our defaults to the water quality in the cleaning instruction art. 0981.
Upstream water filter with sufficient mesh size and passage quantity.
Input pressure between 5 and 45 psi. With a high tank that corresponds to a minimum
height of 118 inches.
Do not use aggressive cleaning agents (acid, etc.). Consider the resistance list in the cleaning instruction art. 0981! If there is no information about the additive to be used, please inquire.