Microfan Argos M1 Central Climate & Management Computer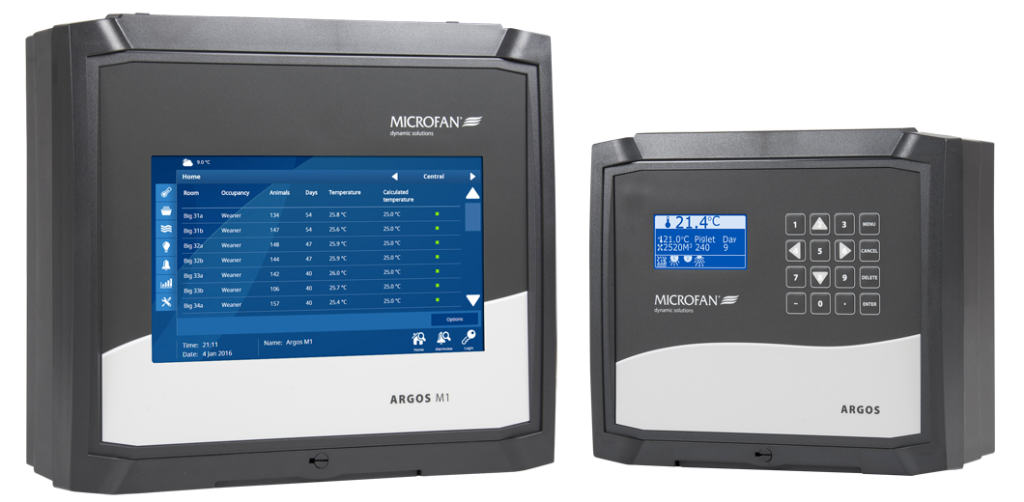 Argos M line
Learn about the Argos M line for the pig husbandry
The Argos M line is an efficient climate and management system suitable for controlling and monitoring the ventilation in your pig farm. Argos can easily be adjusted for every type of ventilation system.
Key features of the Argos climate and management system
Central overview of all connected rooms
Easy copying of ventilation curves and settings
Information and task-oriented control at room level
Detailed graph management
Daily backup in the cloud
No loss of historical data
Logging of settings and alarms
Available for all tablets and smartphones
Task-oriented control at room level
Start new round
Animal management
Soaking and cleaning
Drying and heating
The farms are getting bigger with more staff. A clear distribution of tasks and responsibilities is necessary. With Argos the employee can easily select the desired tasks directly at each section and Argos will take care for it. Curves and additional advanced settings can be centrally adjusted by the manager.