Monitrol Genius GE-BTI Pig Sorter Control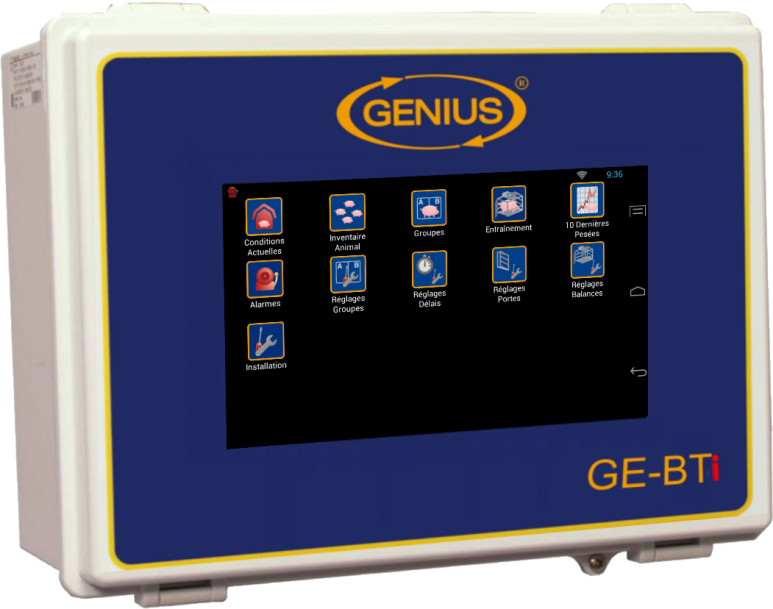 GE-BTi: Pig Sorter Control
Pig Sorting System for Finisher Operations
The easy way to control your performance and increase profits.
GE-BTi  (Pig Sorter Control)
 Navigates like an iPad by simply touching, swiping, or dragging your finger on the touch screen.
Connects up to 8 pig sorters (CBT-1/PKIT).
WiFi option available to allow for internet connection.
Realtime Access Anywhere in the world (Where an internet connection is possible.
Compare your results of your actual batch with previous batches.
Warning messages sent via text message (SMS) or email when out of limits conditions occurs.
CBT-1 (Pig Sorter Scales)
Functions in combination with an AW-PS1 module (1/sorter)
Improves sorting uniformity.
Targets most profitable pig weight at the right time.
Animal welfare is enhanced.
Requires less labour costs which reduces risk of worker injury.
Pigs can be marked for any sort level using different colours.
Stress free cage design reduces training time.
Data log 24/7