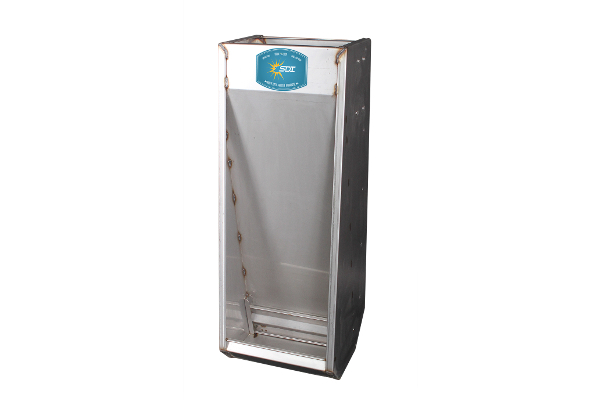 How Do You Feed Those Hefty Boars OR Gilts?   We've got the answer!
Constructed like a wean-to-finish feeder…only BIGGER, TALLER, & TOUGHER.  SDI's Boar Feeders are 40″ tall and made entirely of heavy duty 16 gauge, 304 stainless steel.
Despite its name, this Feeder is often used in Gilt Developers!
Features
Solid Panel Dividers prevents pigs from seeing each other, which reduces fighting and increases gains
Option of EZ Squeeze Adjustment or Hand Crank Adjustment System
Proper feed space dimension (14″ or more) – designed for hog comfort and accessibility of feed
Feed Saving Lip – saves feed and money
Accessories
Drop Tube Holders included
Options
Available in either single or double sided models