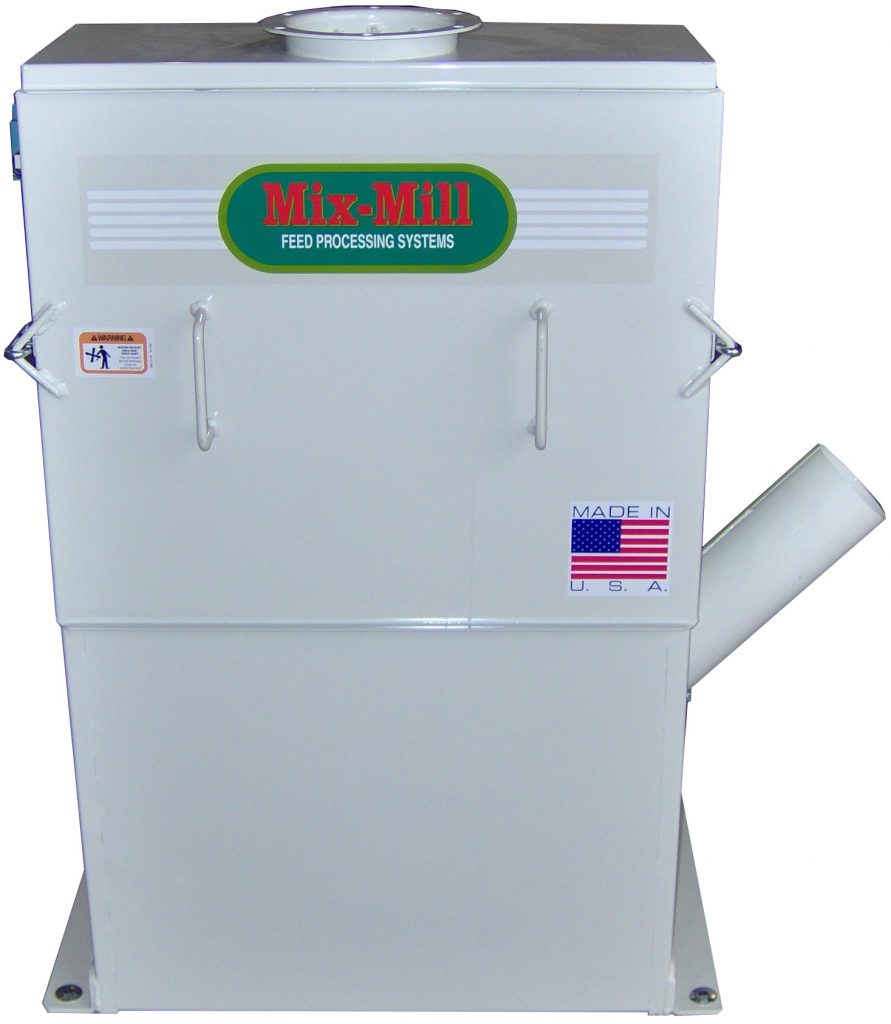 Sentry 145 Hammermill
The Sentry 145 Feed Processing Hammermill is designed to discharge at a 45 degree angle with your choice of either 4″ or 6" augers to meet specific output capacity requirements. Product inflow is through either a 6" or 4" single top inlet, which can be fitted with an optional slide gate and various hoppers. Magnets are mounted on the intake to remove ferrous material contaminants.
Standard Features:
Rugged 18" Full Circle Grinding Chamber
Heavy Duty Wear Plates (front & rear)
360 – Degree 3/16" Screen (other sizes from 1/16" – ¾" are available)
15 Case Hardened, Beveled Hammers
6" Diameter Top Inlet
Door Interlock Safety Switch
Housing with 45 Degree Angle Side Discharge
Options:
Mill Motor
4″ or 6″  Diameter Top Inlet
4″ or 6″  Inlet Slide Gate
4″ or 6″  Auger Discharge Package
Measurements:
Overall Height: 42.500 in (107.95 cm)
Overall Width: 27.500 in (69.85 cm)
Overall Length: 30.000 in (76.2 cm)
Capacities:
Corn – 7,000lbs/hr (3175 Kg/hr)
Wheat – 8,000lbs/hr (3900 Kg/hr)
Based on 3/16" screen and 10 HP motor. Capacities will vary with the type and nature of the ingredient as well as the mill HP and screen opening size.
Electrical Requirements:
Select according to your needs and your local power source. Single phase motors are available in 5, 7.5, or 10 HP. Three phase motors are available in 5, 7.5, 10, and 20 HP.