Smart Climate Controllers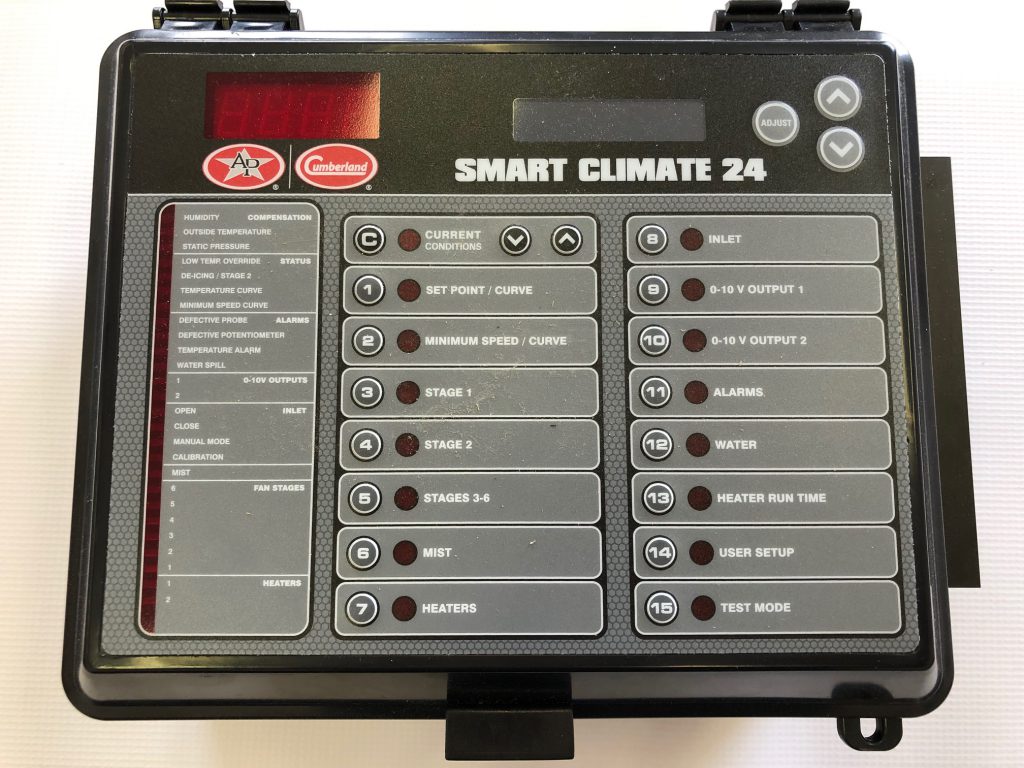 Smart Climate Controllers
Quick lead times.
Built on proven technology for extremely reliable operation.
Variable stages with seamless merge feature. When second variable stage starts, the first variable stage can go to minimum.
Up to 10 ON/OFF stages for fans, heat or misting.
Two 0-10 volt outputs to operate chimney dampers, air inlets or heating.
Air inlet output with potentiometer feedback.
Day & night temperature set points.
Alarm parameters automatically adjust as the outside temperature changes.
Short cut keys for quick access to individual settings.
Outdoor temperature compensation on variable stage bandwidths.
USB stick for quick setting of multiple controls and for storing settings.
Indicator lights on control show current operating status for all parameters.