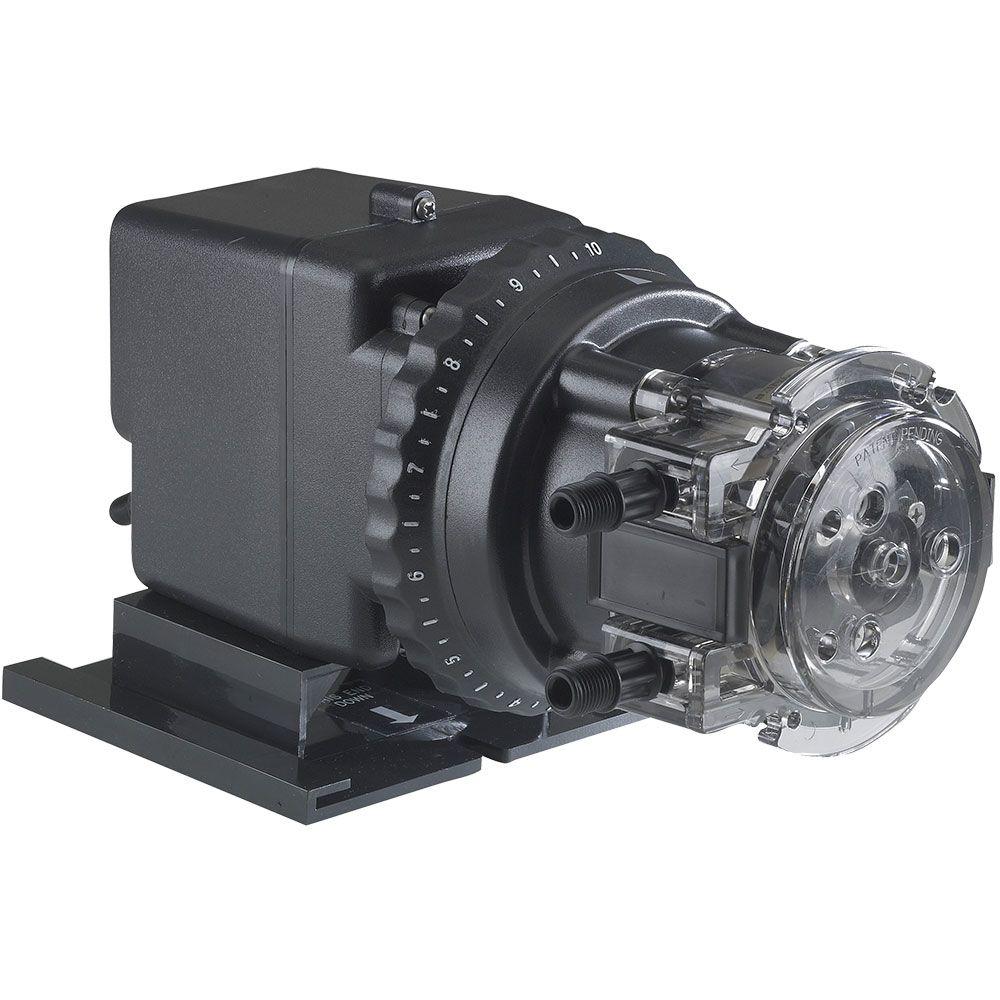 For over 60 years, Stenner's time-tested peristaltic chemical injection pump offers consistency.
Self-priming against maximum working pressure, foot valve not required
Can run dry and does not clog from dirt and debris
Can pump off-gassing solutions without losing prime
Flow Rate Outputs
0.2 to 85.0 gpd up to 25 psi max.
0.2 to 40.0 gpd up to 100 psi max.