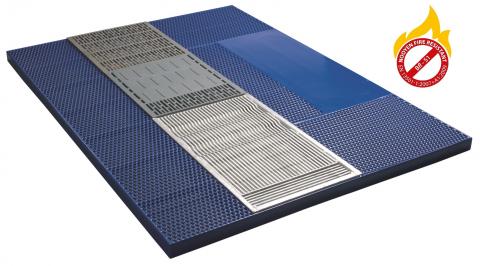 The Super Coated slatted floor is an animal-friendly floor system, made of expanded metal or woven wire equipped with a qualitatively excellent coating. This coating creates optimal comfort because it feels warm and soft.
The Super Coated slat is available in various standard sizes. Other sizes are available on request. The Super Coated slat for the farrowing pen is available as a self-supporting Frame model in a straight or diagonal position or Wing model.
Additional option:
The Super Coated slat can be equipped with lying areas on either side of the sow, made of Super Coated, aluminium, polymer concrete or a rubber panel with stud profile. All models are available with an integrated heating system.